Lines in a photograph are a very important feature. They center our attention and allow us to direct the viewer's gaze to where we want it, normally on the subject. It's a useful and straightforward technique.
We can find essentially two types of lines.
Straight Lines
Related especially to perspective, straight lines reinforce depth in a photograph in many instances. They are infrequent in nature and therefore usually speak to us of artificiality, of the action of mankind. Horizontal lines express balance and stability and vertical lines can be used to express instability and tension.
Curved Lines
Curved lines give a photograph beauty and movement. In particular, curved lines shaped like an S emphasize sensuality and create a path in the photograph. This creates a visual game where the eyes playfully follow the path of this curve to wherever it leads.
Example 1 Curved Lines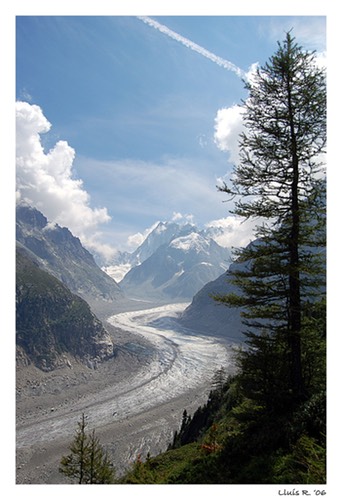 This is a photograph of the Mer de Glace in the French Alps. It was taken from a path that goes up into the mountains. We can observe how the glacier forms a curve in the shape of an S, which attracts our attention despite being far away. Our eyes roam involuntarily all over the valley. 
Example 2 Curved Lines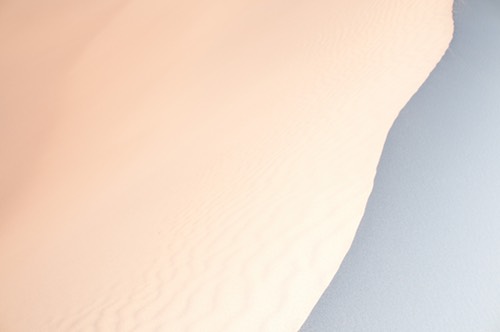 Not only can lines be a technique in a photo; they can be the central theme. This line is the crest of a sand dune at dawn. Our eyes dance along the curve.
Example 1 Straight Lines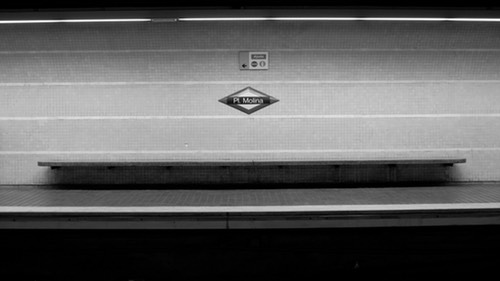 The Plaza Molina train station on a Saturday morning. The straight horizontal lines of the overhead lights, the bench, the platform and the wall reinforce the sensation of the balance and calm of that moment.
Example 2 Straight Lines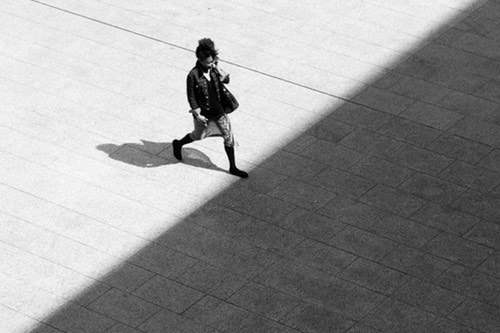 Another example of composition using a straight line. The result is violent and this unnatural line (the shadow of a building) draws a clear border in the photo that the woman is about to cross.